About Dr. Brenda-Chiropractor
Our Mission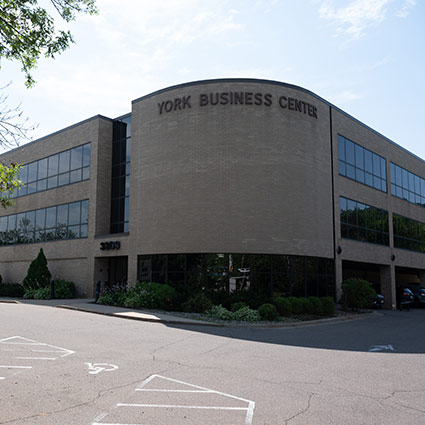 Our goal at the practice may sound simple, but we take it seriously. We want to enhance people's lives and shape their future, changing their lives for the better through effective chiropractic care.
Dr. Brenda Higgins has been providing care to patients of all ages since 2004, with a focus on meeting you where you are and creating a care plan specifically to help you meet your individual goals. She's passionate about helping patients understand the power of chiropractic care to free the nervous system of interference so that the rest of the body can move and function the way it's supposed to.
As a "one-woman show," Dr. Brenda is the one who will greet you with a smile and a handshake, answer all of your questions and book your appointments if you call in (you can also use our online scheduling future, if you prefer.)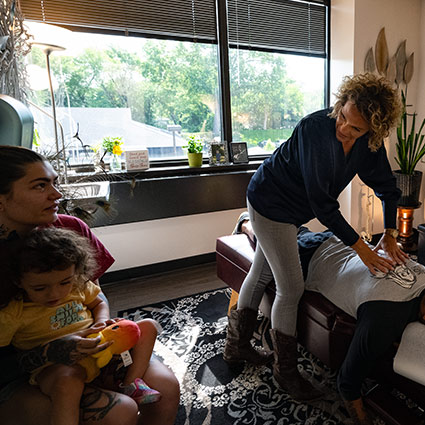 A Just-the-Right-Size Practice
Since graduating from Palmer College of Chiropractic in 2004, Dr. Brenda has practiced in St. Paul and Hopkins, finally settling in Edina in 2018. Her previous practice was large, with a huge rehab area and lots of staff—but Dr. Brenda prefers a small practice where she can provide one-on-one attention and give our patients the attention they deserve.
Our office is a space inside the York Business Center, which offers the upbeat, fun and laid-back vibe that's conducive to healing.
Walking the Walk
It was Dr. Brenda's own experience with chiropractic care after having knee surgery that inspired her to become a chiropractor herself. Once she began receiving regular adjustments at chiropractic college, her allergies went away and she experienced firsthand the power of chiropractic to help the body function optimally through a healthy nervous system.
Schedule Today
Keeping your spine and nervous system working properly may mean the difference between living the life you've always wanted or suffering with pain and dysfunction. Contact us today to book your appointment.

About Dr. Brenda-Chiropractor | (612) 554-1290