Meet Dr. Brenda Higgins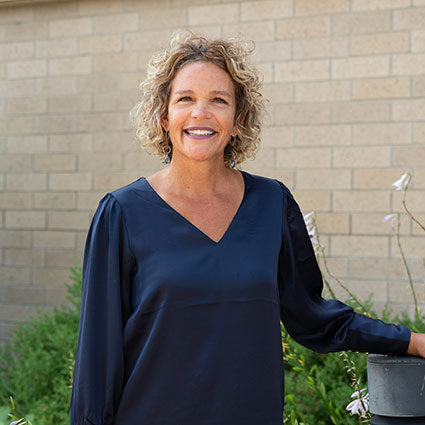 Edina chiropractor, Dr. Brenda, is from Dubuque, Iowa, and has the goal of finding the root cause of your pain and symptoms. Using spinal and/or extremity adjustments, muscle and soft tissue work, as well as wellness care, she has seen great results with patients of all ages. Her expertise is in spinal correction, rehabilitation, and family wellness care.
Family Chiropractic Care
As a mom herself, Dr. Brenda loves seeing babies and kids. She thinks that educating people on the wellness and preventative aspects of how chiropractic care can enhance their health and healing is the best part of being a doctor. She holds to the adage, "You are your own best doctor." To stay true to what she advises, Dr. Brenda sees her own chiropractor at least weekly and checks her son regularly to maintain his health.

Education and Expertise
Dr. Brenda graduated with a bachelor's degree in Occupational Therapy (OT) at St. Catherine University in St. Paul. After graduating, she worked in a chiropractic office for a short time as an OT and was inspired to continue onto chiropractic school.
Following graduation from Palmer College of Chiropractic in Davenport, Iowa, she opened her first practice in St. Paul, where she remained for nearly nine years. After selling that practice, Dr. Brenda opened her second location in Hopkins and remained there until March 2018. Her current chiropractic office is located at 3209 W. 76th St., Suite 300. York Business Center Edina, MN 55435.

Away From the Office
When she's not helping patients live their best lives, Dr. Brenda loves to spend time with her family and friends, especially her son, Jameson. She enjoys lifting weights, reading, cooking, and red wine.
Schedule Today
Contact us today to book your first appointment, or use our convenient online booking system.

Dr. Brenda Higgins | (612) 554-1290