New Patients at Dr. Brenda-Chiropractor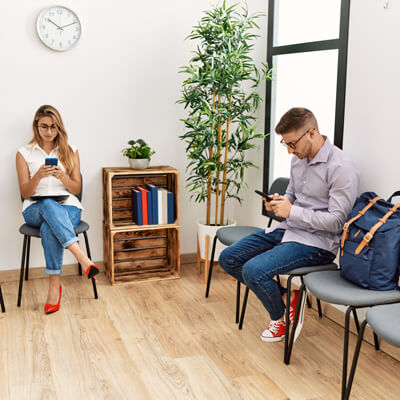 You may book your appointment with Dr. Brenda-Chiropractor by calling or using our online scheduling feature. When you arrive, park anywhere in our large parking lot and come inside to Suite 300.
BOOK ONLINE

Your First Visit
Dr. Brenda will greet you with a smile and a handshake, welcoming you to our practice. She'll give you some very minimal paperwork to complete, then she'll sit down to talk with you about your health history, including any past physical traumas, as well as what has prompted you to seek our care. You can plan to be with us for 20-30 minutes for this first visit.
She'll explain what she's going to do to examine your body to locate areas of misalignment (called subluxations) in your spine and/or the joints of your extremities. As Dr. Brenda works, she'll let you know what she finds and how that is contributing to your pain or other symptoms. She'll make adjustments along the way. When she's finished, she'll talk with you about a game plan for care going forward, as well as all costs involved.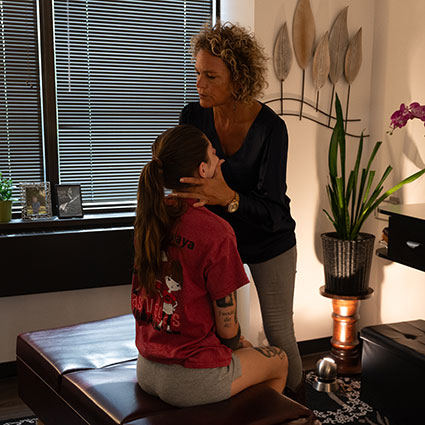 An Honest Approach
If your problem is not one we can help with, Dr. Brenda will let you know that up front. If she deems X-rays are needed to confirm a diagnosis prior to providing your adjustment, she'll refer you out for those.
Follow-up Visits
We will schedule your second visit for the next day or the day after to see how your body responded to your first adjustments. This will help Dr. Brenda determine how frequently we need to see you initially to help get you out of pain & moving properly.
Paying for Care
We are very transparent about our pricing and all services we offer. Your initial visit is $100 (which includes your adjustment); regular adjustments are $55. We accept all major credit cards, HSAs and FSAs, and we offer a discount for packages of 10 or more visits.
Book Today
Contact us today to schedule your first appointment.

New Patients at Dr. Brenda-Chiropractor | (612) 554-1290